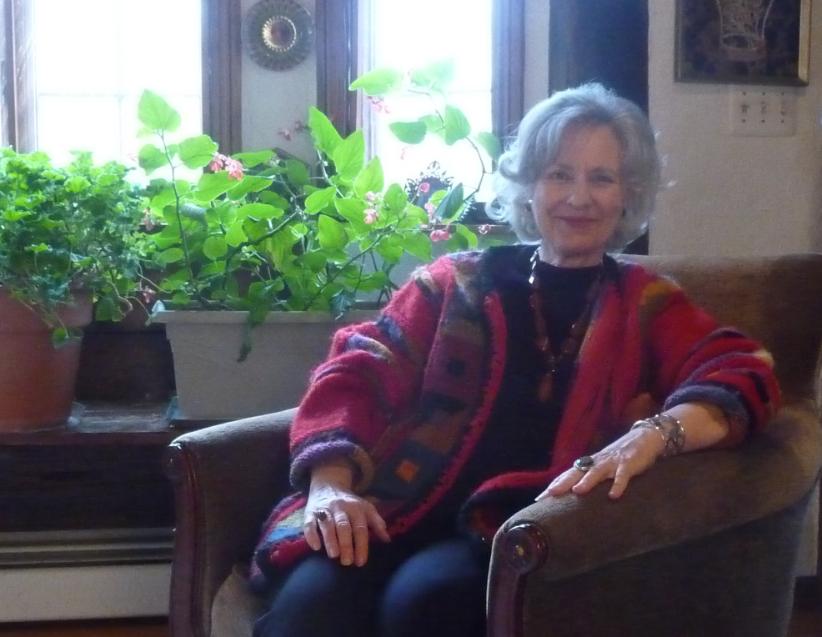 (845) 258-2021
Warwick, N.Y.
Arlene Prince is a specialist in Mind/Body Therapies who has worked in the

Holistic

Health and Human Potential

fields for over forty years. Arlene combines the wisdom of ancient healing techniques with the science of modern research and has helped thousands of her clients and students achieve their diverse goals.

Arlene maintains a private counseling and life coaching practice in Warwick, New York and has led workshops nationwide for forty plus years. She develops and leads programs for hospitals, medical practices, colleges, business and organizations. She also produced and hosted the weekly radio show "The Mind/Body Connection" to educate the listening audience of the Hudson Valley, NY about Mind/Body Therapies.

Arlene has advanced training in Mind/Body Medicine at the Mind/Body Medical Institute of Harvard Medical School and has trained with many pioneers in this field, including Dr. Bernie Siegel,M.D., Dr.Carl Simonton,M.D., and Dr. Leo Roy,M.D.,N.D. She has also studied "Peak Performance Enhancement for Sports, The Performing Arts and The Workplace" through Harvard Medical School. She has advanced certification in hypnosis through the National Guild of Hypnotists and was trained and certified by Dr. Brian Weiss, M.D. in "Past Life Regression Therapy". She has training in trauma awareness and recovery at Eastern Mennonite University. She has practiced and taught Mindfulness and Meditation techniques for forty five years. From her multidisciplinary background, she provides a unique integration of mind, body, emotions and spirit in her work with clients.


Additional Training
Training in Mind/Body Medicine and Naturopathic Medicine: Mentored for thirty years by Dr. Leo Roy, MD,ND, Canada's first holistic physician
Training Program in "The Simonton Center Program for Cancer and Serious Illness" with Dr. Carl Simonton, MD
Certification by Dr. Bernie Siegel, MD in "The Exceptional Cancer Patients Professional Training Program" to facilitate support groups for people with cancer, AIDS, and other serious illness
Yearly Conferences, 1977-1984, by The Foundation for The Advancement of Cancer Therapies . Independent study with Ruth Sackman, founder of the organization
Studies in Classical Homeopathy: mentored by Dr. Robin Murphy, ND
Studies in Environmental Illness with Dr. Alfred Zamm, MD; Dr. James Miller, MD; and The Human Ecology Action League
Advanced Certification in Hypnosis through The National Guild of Hypnotists
Training in Hypnosis: mentored by Dr. Paul Sacerdote, MD, psychiatrist
Training Program in "Interactive Guided Imagery" with the Academy for Guided Imagery: Taught by Dr. Martin Rossman, MD and DR. David Bressler, PH.D.
Certification and Training in "Past Life Regression Therapy" with Dr. Brian Weiss, MD
Seminars in "Trauma Awareness and Recovery" at Eastern Mennonite University
Studies of Native American Healing: Mentored by Grandfather Thundercloud, Cherokee Elder and Medicine Man
Training in The Chakras: Energy Anatomy, Psychology and Diagnosis, with Caroline Myss and Anodea Judith
The Institute for Religious Development: 44 years of study of the Gurdjieff Work-mentored by Dr.W.A. Nyland
Training in Dance and Movement: Ballet, Tap, Modern, World, and Sacred. A lifetime of training
Clinician in Private Practice: 1996- Present
Seminar Leader and Lecturer on Mind/Body Medicine:
St. Anthony Community Hospital, Warwick, NY
Good Samaritan Hospital, Suffern, NY
Bon Secours Community Hospital, Port Jervis, NY
Orange Regional Medical Center, Goshen NY
Community General Hospital of Sullivan County, Harris, NY
Nazareth Hospital, Phila., Penna.
Crystal Run Medical Group, Middletown, NY
Horizon Family Medical Group, Florida, NY
Program Presenter: "Women and Heart Disease" for the three hospitals in NY state of the Bon Secours Charity Health System: Good Samaritan Hospital, St. Anthony Hospital, Bon Secours Hospital
Mind/Body Medicine Consultant: Valley Behavioral Medicine, Goshen, NY
SUNY/Orange College Instructor: "Mind/Body Health and Wellness"
Program Presenter: "Mind/Body Medicine and Cancer" for The American Cancer Society of NY
Program Presenter: "Mind/Body Medicine for Stress Management" for The NY State Employee Assistance Program Directors
Program Presenter: "Healthy Business" at Wainwright House Seminar Center, Rye, NY
Seminar Leader: "Mind/Body Medicine for Anxiety and Panic Disorder" for the anxiety and panic disorder support group of Dr. Larry Glass, DO, psychiatrist, Middletown, NY
Program Presenter: "Mind/Body Medicine for Diabetes" for the diabetes support group at St. Anthony Community Hospital, Warwick, NY
Program Presenter: "Mind/Body Medicine for Infertility" at RESOLVE, the national infertility association- Goshen, NY chapter
Radio Show Producer and Host: "The Mind/Body Connection", a weekly radio show at WTBQ. Arlene interviewed pioneers in Mind/Body Medicine, as well as local doctors, hospitals and practionners who worked with a mind/body approach to healing. She also did shows in which she spoke about the many aspects of the mind/body connection. Arlene was the first person whom Dr. Oz asked to interview him. Arlene did several shows with him.
Forty- five years of experience teaching Mindfulness Meditation and sacred movements and dance in classes and workshops throughout the country.
Program Presenter at Libraries in NY State:
The Albert Wisner Public Library, Warwick
The Goshen Public Library, Goshen
The Monroe Public Library, Monroe
The Haverstraw Public Library, Haverstraw
The Greenwood Lake Public Library, Greenwood Lake
The Suffern Free Library, Suffern
Program Presenter:
The Goshen Rotary
The Warwick Bookstore